RhinoInterior: Design has never been so easy!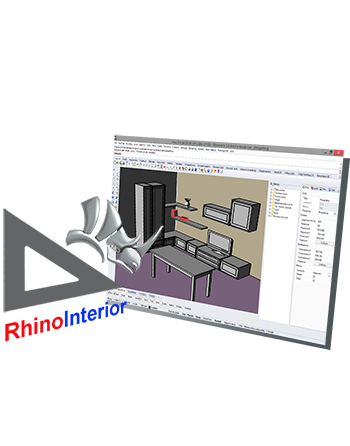 RhinoInterior is an application of famous modeler Rhinoceros 3D and it was build to make faster and flexible the design of the furnishings within the work of Rhino.

RhinoInterior is available in two versions:
- RhinoInterior Easy: for users who want to design quickly, by using an pre- set archive.
- RhinoInterior Pro: is the version dedicated to those who want to build their archive and use the same to obtain information to pass into production

RhinoInterior combines the precision and countless tools modeling of the software Rhinoceros 3D, with the simplicity in the use of pre-set elements with construction' rules and ready materials for design.
Characteristics and functionality of RhinoInterior